Some major brands we carry are: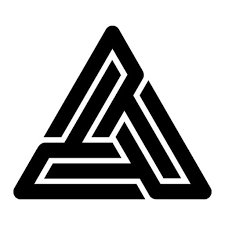 BLACK PYRAMID
Chris Brown's brand is definitely growing. The Grammy winner's love of art translated into Black Pyramid, a street-wear fashion line in collaboration with Pink + Dolphin founders Neima Khaila and Cena Barhaghi, allowing him to design and sketch the clothing's graphics. The R&B hit-maker launched the line on Wednesday (Nov. 14) at the Pink Dolphin flagship store in Los Angeles with a legion of his fans. Brown explains the name "Black Pyramid" comes from the notion that many of his work as it pertains to fashion is unknown, much like the mysteries behind the making of the ancient colossal wonders in Egypt. "We really haven't mastered the art of making a pyramid ourselves, like the ancient ones. The black pyramid label is basically an unknown art," he explained. "So I think my painting, my designs, whatever I do fashion wise is unknown to a lot of people." In an interview with Women's Wear Daily, Brown said, "I'm so happy to join the Wilhelmina team, which has countless successes in the industry, to explore this new avenue. Art and style has always played a significant role in my life." The director of Wilhelmina Men, Taylor Hendrich, seconds Brown's excitement, telling WWD that Wilhelmina is "excited to translate and extend Brown's brand."

 RICH STAR

Rich Star Clothing, a clothing line brought to you by rapper Chief Keef can be found at Turning Point.bz. Shop for Rich Star tees, track pants, hoodies, jeans, jackets and more. If you like colors, style and high quality then Rich Star is a must for your wardrobe.


  VIE + RICHE

New York City established clothing line VIE+ RICHE looks to become the next best thing in the fashion world. Operated and founded by three New Yorkers in their mid-20s, their clothes have been worn and supported by celebrities such as Snoop Lion, Bow Wow and Kevin Hart, just to name a handful. The recent recipient of a shout out from Global Grind, VIE+ RICHE's style can be described as using very intricate and bold, vibrant detail such as a progression of bold, red roses on a tank top, historical events such as George Washington crossing the Delaware, an image of Benjamin Franklin on a crewneck sweater with his eyes covered by a censored label saying the word "GREED", and so on. Their designs are captivating to any fashion junkie and it's remarkable that they established themselves in the Summer of 2013 and have already made waves in the fashion world. It's only going to go up from here for these cats as they vie to develop their label into a major contender in the game of fashion. Included below is a video of a small introduction to VIE+ RICHE. Share it. Tell your friends. Shop on their website. Show any kind of support to this great and upcoming brand.

 HUDSON OUTERWEAR

Hudson Outerwear, also known as Hudson NYC, is a streetwear brand that started out selling leather jackets and has since expanded their product line to include graphic tees, crewnecks and tanks. Their designs are inspired by ancient iconography blended with hip hop and pop culture. Hudson Outerwear hardly stops when it comes to the pursuit of individual style.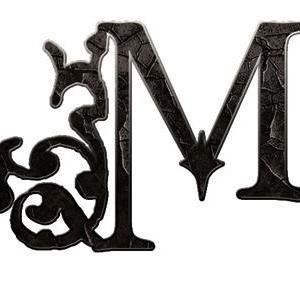 MANZINI
The Manzini clothes are targeted towards free spirited individuals who dare to stick out. The colorful and playful designs are for young free thinking people who are bored with the overload of basic clothing and would like to have more statement, art and fun in their urban fashion.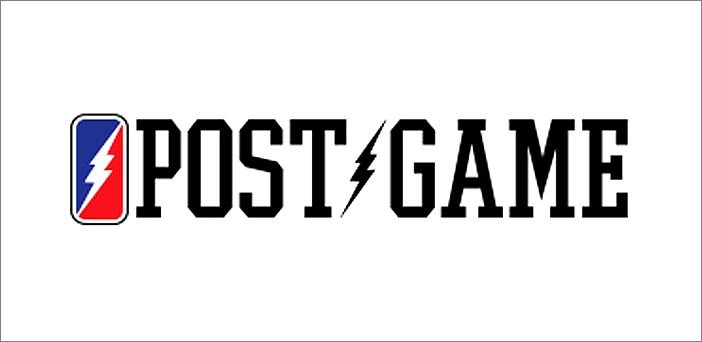 POST GAME

"When the game stops, the play starts."
The seamless fusion of OG athletic style and modern street wear, Post Game Athletics was founded by a collective of athletes in 2012 to meet the apparel needs of players both on and off the field. Active in a wide-range of professional sports – from MMA fighting to basketball to boxing – the Post Game brand strives to bring fresh, relevant athletic concepts to casualwear fashion.

 RISE AS 1NE

With a name like
RISE AS 1NE
the New York neighborhood so closely associated with downtown life it's no wonder this groundbreaking hip hop clothing line has quickly come to represent all aspects of the new street wear market. This new clothing company has already begun to make a name for itself in the hip hop community, where it's clothes just as easily appeal to the visionary graffiti artist as they do to the up and coming MC. RS1NE'S design philosophy represents the evolution of hip hop style. Gone are the sloppy looks favored in the past decade. In their place are smart and slim fashions embodying a more mature hip hop taste. RS1NE has incorporated the very fabric of hip hop into the foundations of it's design. It is an evolution of clothing where colors, graphics, patterns and textures are explored, deconstructed, respected, incorporated and coveted.
George Henry Bass (b. Wilton, Maine, 1843) began to work in 1876 in the shoe making  business as junior partner in E.P. Packard & Co. in Wilton. By 1879, he became the sole owner, and changed the company name to G.H. Bass & Co. In 1887, the factory moved to Wilson Stream in order to use water-powered machinery. The National Plow Shoe is created for farmers in 1892. In 1906, the 1st Bass moccasin made is the "Bass Moccasin Cruiser", designed to be a light and flexible shoe worn by woodsmen. By 1906 G.H. Bass & Co. becomes incorporated. In 1910, "Rangeley" style moccasin is created, and seven years later G.H. Bass & Co. created the Ski Moccasin. By order of the government, in 1918, G.H. Bass & Co. created The official Aviation Boot. It was designed for use in high altitudes wielding protection from the extreme cold. In 1920, G.H. Bass & Co. created a new style of moccasin called the "Woc-O-Moc". Due to the evolution of the company's core products, in 1924 the Bass Shoe "For Hard Service" becomes "Bass Outdoor Footwear" in G.H. Bass & Co. catalogs. After the death of George Henry Bass in 1925, his sons John R. Bass and Willard S. Bass took over management of the business (Willard Bass becomes President and John Bass becomes treasurer). In 1926, the firm opened In-Stock Department at 1104 Commerce Street in Dallas, Texas, to service Southern shoe dealers quicker, outfitted the American Olympic Team with footwear. During WW II, the firm developed a cold-weather boot for U.S. Army's 10th Mountain Division. In 1967, Sunjuns, a Women's sandal is first introduced. In the fall of 1988, G.H. Bass & Co. unveils the Signature Collection, of three shoe styles including the Buc, Rangeley and Weejuns. Tommy Hilfiger launched a limited edition footwear collection in collaboration with G.H. Bass & Co. The collection was centered around the "Weejuns" penny loafer. 

 AKOO

AKOO means A King Of Oneself. They design fine quality street wear for gentleman of exceptional style, character and distinction. Founded by Grammy award winning artist, actor and producer T.I., AKOO outerwear is more than a brand. They are a movement, a revolution, a call to action. By wearing AKOO you are joining an uprising, a society of men committed to being A King Of Oneself.


REMY BOYZ
They started Remy Boyz Clothing based on their life. It's for them and for the people out there who understand what they are about and what they are trying to do. It's also for the ones who's been with them from the start. You know what it means to be loyal to your family, to your real friends- the ones you grew up with, to your hometown that helped make you who you are. Never forget where you're from. Came from the life. Still about that life. 
At Stores Only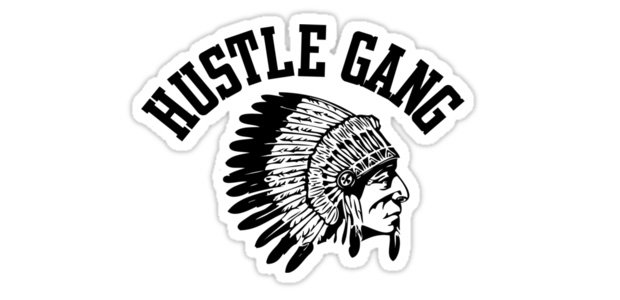 HUSTLE GANG
Hustle Gang (also known as Grand Hustle) was founded in 2003 by hip-hop duo T.I. and Jason Geter. The Hustle Gang clothing line aims to bring the authenticity of the signature record label into the arena of attire.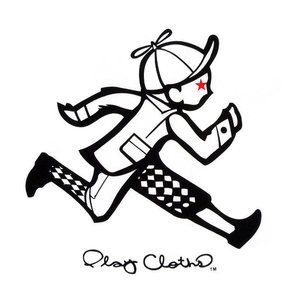 PLAY CLOTHES
Founded in 2008, the Virginia duo Clipse (Pusha T and No Malice) created their own line of street wear. According to the brand's Facebook, Play Clothes "expands on the idea of producing a range of apparel admissible whether your playground is the streets of Virginia or the beaches of St. Tropez." Today, the clothing is sold via major mainstream retailers like Turning Point shops. Play Clothes is dedicated to play of all kinds, and the clothing is casual street wear that uses contemporary trends as a guide for its collections. The logo of the running "Jack" is synonymous with the brand—and is even featured on the tongue of the label's recent sneaker.
And many more..............